The South West's only family-owned funeral company.
Our story
William Barrett and Sons is a fourth generation, family-run business with a long and fascinating history in the South West.
Find out more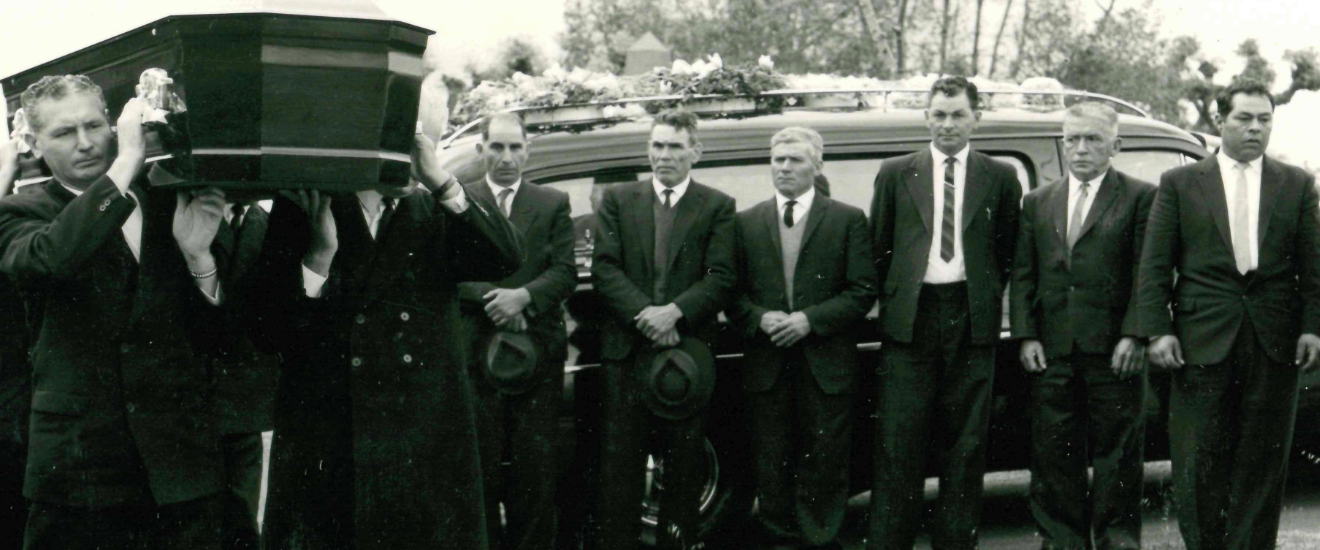 Its history dates back to Busselton in the early 1900s when William 'Billy' Barrett emigrated to Fremantle from his home in Bantry Bay, Ireland.
He arrived in 1898 and worked for local builders on projects such as Perth's GPO, Caves House in Yallingup and the Margaret River Hotel.
Billy became a skilled carpenter and, as was the case in those days, it fell to the local builder or carpenter to fashion coffins and assist with funeral preparations when there was a death in the community. As it turned out, Billy had a bit of a skill for coffin making and later spent some time in Perth developing the craft. He was the resident carpenter in Ellis Creek, a town owned and run by the Karri Timber company. There he made rough-sawn jarrah coffins for those who died in the remote settlement.
During this time Billy met Ellen Rose, the daughter of the local Marybrook Farm owners. They married in 1915 and in 1917 their first son Thomas was born. Thomas was later joined by Franklin, Nelson and Wilson.
In 1924, Billy bought a block of land in Busselton for £5 and that became the location of the family home which he built himself and they enjoyed for 44 years.
That land is now where William Barrett and Son's award-winning Busselton funeral centre sits on Bussell Highway.
Once grown, the four brothers travelled around for work in various fields but it was Billy and his sons called upon to offer funeral services when the need arose. However, the brothers didn't focus on full-time funeral services until 1962 when they bought Bunbury's funeral business, called William Brittain and Sons, from its then owner Mr Greenup.
This funeral home remains as the William Barrett and Sons head office at 9 Spencer Street and has since been expanded significantly.
In 1965, the third generation was introduced to the family business. Errol Barrett was the 17-year-old son of Thomas. Errol studied funeral services in Melbourne, became the first qualified embalmer from WA and returned to Bunbury in 1968 to work in the business and eventually bought out his father and uncles. Errol still works in the business today along with his son Adrian Barrett, making it the region's only family-owned funeral home. Both Errol and Adrian have maintained the traditions in funeral services, but have also embraced new technologies and developments.
At a time when a huge share of funeral homes in Australia have been bought out by ASX listed companies, the Barrett family is proud to still be family owned, to have that proud history across the South West, and be working in the business every day.